Micro-Electro-Mechanical Systems, or MEMS, in its most generic form, technology may be described as miniature mechanical and electromechanical components (i.e., gadgets and structures) created utilizing microfabrication processes.
MEMS combines silicon-based microelectronics with micromachining technology to change industrial and consumer goods. Its methods and microsystem-based technologies might change our lives. MEMS requires skills in integrated circuit fabrication technology, mechanical engineering, materials science, electrical engineering, chemistry and chemical engineering, fluid engineering, optics, instrumentation, and packaging. The wide diversity of MEMS markets and applications shows its complexity. Consumer electronics, automotive, medical, communication, and defense systems use MEMS. MEMS devices include airbag accelerometers, microphones, projection display chips, blood and tire pressure sensors, optical switches, analytical components like lab-on-chip, biosensors, and many more.
Originating in the United States, MEMS is also known in Europe as Micro System Technology (MST) and in Japan as Micromachining. Regardless of language, the defining characteristic of a MEMS device is its fabrication process. While the device's electrical components are manufactured using integrated circuit (IC) technology, the micromechanical components are manufactured utilizing micromachining techniques to manipulate silicon and other substrates. To create mechanical and electromechanical components, processes such as bulk and surface micromachining as well as high-aspect-ratio micromachining (HARM) selectively remove portions of silicon or add structural layers.
The following are some examples of MEMS uses in engineering product design:
MEMS microphones Sensors such as MEMS accelerometers, MEMS Microphones, MEMS gyroscopes, MEMS pressure sensors, MEMS tilt sensors and other types of MEMS resonant sensors
Actuators such as MEMS switches, micro-pumps, micro-levers and micro-grippers
Generators and energy sources such as MEMS vibration energy harvesters, MEMS fuel cells and MEMS radioisotope power generators
Biochemical and biomedical systems such as MEMS biosensors, lab-on-chips, and MEMS air microfluidic and particulate sensors
MEMS oscillators for accurate timekeeping and frequency control applications
Some of the main transducers used in MEMS include:
| | |
| --- | --- |
| Capacitive | Magnetostriction & Magnetic |
| Electrostatic | Radio-frequency (RF) |
| Piezoelectric | Thermal (temperature gradient or temperature fluctuation) |
| Ferroelectric | Optic (light energy or light signals) |
| Electromagnetic | Chemical (micro-fluidics) |
| Triboelectric | Biological and biomedical |
Main transducers used in MEMS include:
MEMS Indian Market Analysis:
In five years, the MEMS market is anticipated to reach USD 20,488.2 million, showing a CAGR of 7.07% throughout that time. Due to the rising demand for MEMS across a variety of applications, from automotive to consumer electronics, the MEMS industry is expanding quickly.
The study's market statistics show MEMS in terms of the income generated by the goods that vendors sell on the market, distributed across several geographic areas, according to their kind and applications.
With new applications and economic models, IoT needs small, low-cost sensors to monitor all production. These sensors may send data to industrial network nodes. They must work dependably in difficult electrical and mechanical situations.
MEMS helps automate. MEMS technology is sensitive, reliable, scalable, and cost-effective. Automation possibilities increase. These technologies boost industrial throughput and productivity. Industrial automation applications benefit from MEMS accelerometers and gyroscopes. MEMS sensors are small, reliable, and low-power, making them useful in almost any industrial automation system.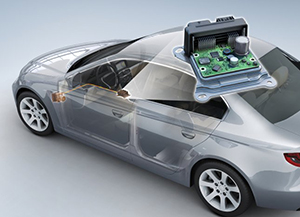 Multiple moving parts controlled by integrated microelectronics make MEMS devices complicated. The intricate production process presents several hurdles to the market.
As technology businesses throughout the globe pushed innovation in the battle against the COVID-19 epidemic, the use of MEMS in the chip industry has increased dramatically. Microfluidics-based polymerase chain reaction (PCR) tools and approaches for detecting SARS-CoV-2 are facilitated by microfluidics-based polymerase chain reaction (PCR) tools made possible by microfluidics.
MEMS Market Trends:
This section discusses the important market trends influencing the MEMS Market, as identified by our research team:
Growing Demand for Intelligent Consumer Electronics Driving Market Demand:
Due to its superior electrical performance at high frequencies, MEMS is frequently employed in wearable gadgets and smartphones. As the consumer electronics sector changed its emphasis from conventional sensors to MEMS technology, these applications have become the driving force behind advances in the MEMS industry.
Smart consumer gadgets with high-performance components put energy efficiency under pressure. Piezoelectric MEMS devices are being developed to power electronics without batteries. The MEMS energy harvester may follow CMOS manufacturing technology and use associated technologies like wireless sensor networks (WSN) and very-large-scale integration (VLSI) (VLSI). A noble use for this MEMS energy harvester may push the market.
In addition, MEMS pressure sensors in smartphones have attained maturity in the consumer electronics industry and are anticipated to vary during the projected period. Due to their cheap cost, small size, and light weight, MEMS gyroscopes have achieved considerable success in smartphones during the last several years.
Voice-enabled smart gadgets have gained popularity recently. In 2022, smart gadgets like Amazon Echo, Google Home, and Sonos were adopted by young as smarter, quicker, and simpler ways to complete daily tasks. Accenture found that over 50% of internet users globally utilize digital voice help. India leads with 72% adoption. Users reported a 97% satisfaction rating, which could boost adoption in the nation. MEMS microphones are widely used, propelling market expansion.
MEMS suppliers benefit from wearables, AR/VR headsets, and outdoor navigation systems. Players are inventing MEMS sensors for wearable devices due to widespread usage. AI-enabled technology has improved wearable gadgets, which use MEMS sensors.
MEMS Market Recent Developments
October 2022 – The MEMS PMUT (Piezoelectric Micromachined Ultrasonic Transducer) and ultra-low power SoC (System on Chip)-integrated ultrasonic Time-of-Flight (ToF) sensors from TDK Corporation were unveiled.
October 2022 – Launch of the BMI323 MEME-based motion sensor from Robert Bosch GmbH. Better accelerometer performance and less battery consumption are provided by the six-axis BMI323. The BMI323 consumes 790 A in high power mode, compared to the BMI160's 925 A, while simultaneously utilizing the gyroscope and the accelerometer. This translates to a decrease of roughly 15%.
In June 2022-One of the industry's top suppliers of semiconductors, STMicroelectronics, has unveiled its newest FlightSense Time-of-Flight (ToF) ranging sensor for smartphone camera control and augmented/virtual reality. For use in smartphones, smart speakers, human-machine interfaces, consumer LiDAR, and AR/VR/MR, the VL53L8 direct Time-of-Flight (dToF) sensor is suitable. A more potent and effective laser, new breakthrough metasurface lens technology, and enhanced on-chip processing are all combined in the sensor.
Asia-Pacific is Expected to Hold Significant Market Share
The Asia-Pacific region offers a huge opportunity for MEMS sensor manufacturers. The area is unrivaled in many other end-user industries' production sectors as well, not only semiconductors. The researched market has low-priced offerings from countries like China. ​
The automobile industry in China, including the auto components business, is one of the country's leading sectors, according to the Chinese government. By 2025, the Central Government projects that China will produce 35 million vehicles. This is expected to make China's automobile industry one of the country's major consumers of MEMS sensors.
Due to the development toward higher degrees of autonomy that call for improved safety and more environmentally friendly driving, pressure on MEMS will only intensify in the Chinese automotive industry. Applications such as tire pressure monitoring systems, evaporative emissions management systems, diesel particulate filters, and gasoline particulate filters will all develop as a result of the China 6 laws. ​
India is one of the world's largest marketplaces for consumer products and cutting-edge technology. The Indian appliances and consumer electronics (ACE) industry is projected to grow at a CAGR of 9% this year, reaching INR 3.15 trillion (USD 48.37 billion), according to the India Brand Equity Foundation (IBEF).
The National Policy on Electronics, which intends to develop local electronic production and export a whole value chain to generate a turnover of around USD 400 billion by 2025, is one of the steps the Indian government has done to promote this commodity. According to estimates, such regional government measures will fuel market expansion.​
The semiconductor industry and MEMS research and development are expanding rapidly in countries such as Japan, India, China, Singapore, South Korea, and Taiwan. With an investment of about USD 236 million, Vanguard International Semiconductor Corporation (VIS) of Taiwan bought the MEMS division of the American company Globalfoundries' Fab 3E facility in Singapore.
Conclusion: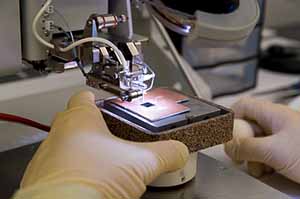 The global market is broken down into many submarkets based on end use, including consumer electronics, transportation, manufacturing, aerospace & military, healthcare, and others. In particular, the inertial combo sensors' increasing demand from the automotive industry is expected to contribute to their strong demand throughout the projection period. Instruments like the accelerometer, gyroscope, and magnetometer rely heavily on them. The most dominant companies in the market are using growth tactics including diversifying their product lines and forming strategic alliances in order to maintain their position at the forefront of the industry. MEMS can communicate with semiconductor chips. Thus, the electronics industry is shifting from conventional sensors to MEMS technology.
Due to its low power consumption, great accuracy, and tiny size, sensor manufacture is also using this technology. To gain market dominance in India, manufacturers are offering MEMS-based sensors for diverse applications.