To showcase its ever-expanding line of Industry 4.0 solutions, AAEON will present world-class augmented reality (AR) solutions at Embedded World 2023, with live demonstrations illustrating how its product lines have amplified AR realization for two of its Industry 4.0 partners.
AAEON will be at Booth 306, Hall 1, at Embedded World 2023 in Nuremberg between 14 – 16 March 2023. Along with a number of product showcases, AAEON will present two live demos of AR applications that were developed with its partners, Seabery Augmented Technology and XYZ Reality. Demonstrating cutting-edge AR technology, AAEON will give attendees an insight into the AR revolution it is pioneering.
This Year's Embedded World Showcase Highlights Include:
MAX-Q470A – Reimagining Training in the Welding Industry with Seabery Augmented Technology
Seabery Augmented Technology is the world leader in the development of simulation-based educational solutions with AR technology. The company's objective is to become a benchmark in the EdTech and industrial sector of skills-based training, spearheading the movement to evolve from the traditional educational model to methods that better address the training requirements of today's skilled professionals.
Utilizing the full arsenal of its ODM capabilities, AAEON can fulfill the customer's expectation with the MAX-Q470A and build the ODM product based on the state-to-the-art platform within a short timeframe. This includes fulfilling customer expectations with respect to both feature design and cost control balance. Also, with a local procurement team and assembly line in Europe, AAEON can deliver a highly integrated solution to speed up production at the customer's end. This shortened time to market and ODM support gives customers the tools to ramp up project development in a short period and expedite their return on investment.
These ODM capabilities were put to good use in developing Seabery Augmented Technology's award-winning Soldamatic Augmented Training® device. A world leader in the development of simulation-based educational solutions, Seabery Augmented Technology have deployed the device in more than 80 countries, digitizing welder training with AR technology to make it safer by reducing the injury potential associated with live-equipment training and greener due to the lack of CO2 emissions.
The COM-TGUC6 – Visualizing Construction Projects in 3D with XYZ Reality
XYZ Reality is pioneering the use of AR in the construction sector with the ATOM™, the world's only true Engineering-Grade AR™ and most accurate augmented reality system. The ATOM™ is a powerful, custom-built engineering tool combining a construction safety headset, augmented reality displays and in-built computing power. With the ATOM™, construction teams can view and position holograms of 3D design models to millimeter-level accuracy onsite.
Using AAEON's COM-TGUC6, XYZ Reality took advantage of the Type 6 module's embedded Intel® Iris® Xe Graphics and multiple display outputs via VGA, DDI, and LVDS/eDP to provide the necessary visual sophistication required for 3D construction modeling. Further, the COM-TGUC6's high-speed connectivity for peripheral devices and 11th Generation Intel® Core™ i7 processing were ideal for powering a platform requiring such precision imaging.
Static Demonstrations – AAEON's VR Solutions Across Product Platforms
The solution behind XYZ Reality's application, the COM-TGUC6, will also be part of a static demonstration at Booth 306, Hall 1 alongside the NANOCOM-TGU COM Express Type 10. With 11th Generation Intel® Core™ U processors, 256GB of onboard NVMe storage, four PCIe [x1] expansion slots, and dual display capabilities; attendees will see the range of options that AAEON's COM Express Module range has for AR technology.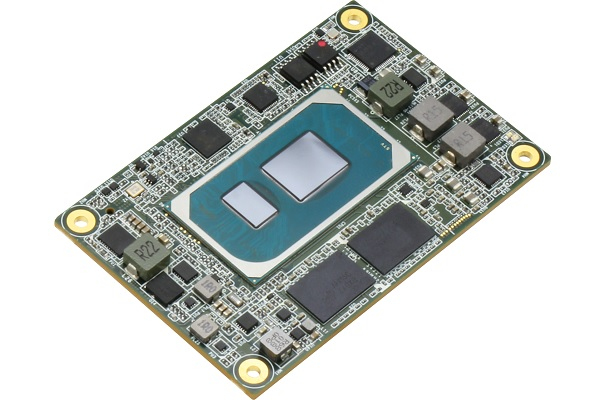 From its single-board-computer line, AAEON will also show the de next-TGU8, the smallest board featuring an onboard Intel® Core™ i-level processor ever produced. At just 86mm x 55mm, the de next-TGU8 contains exceptionally powerful computing capabilities alongside multiple ultra-high-speed interfaces. There are also considerable benefits that the board brings to the AR space, with expansion options including an FPC slot for PCIe [x4] Gen 3 with Riser Kit for more advanced graphics options, alongside two simultaneous displays.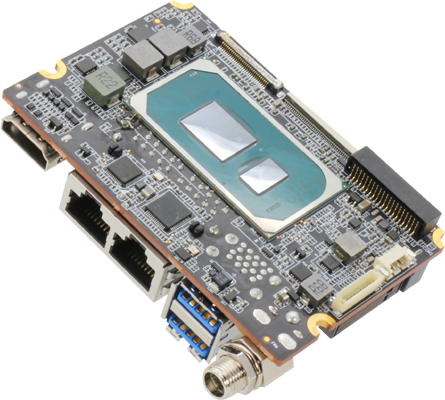 Make sure to join AAEON at Booth 306, Hall 1 of Embedded World 2023 in Nuremberg between 14 – 16 March 2023, and use the voucher code ew23492686 to visit AAEON's exhibition.