AAEON's dedication to providing sophisticated developer boards with industrial-grade specifications has been recognized by MakeUseOf (MUO), one of the largest and most prestigious online technology media publications.
Known for their informative and practical approach to exploring today's technological innovations, MUO recently published 'The 5 Best x86 Single-Board Computers in 2023', which explores the SBC market's best offerings for those seeking high-performance boards for demanding applications.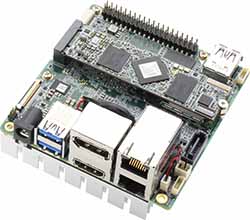 Of the five boards highlighted, two are recent releases from AAEON's UP developer board line. The first of these, the UP Squared V2, is noted as standing out due to its high ratio of performance to power consumption, along with its three simultaneous 4K display capability.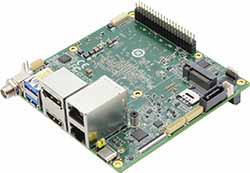 The list also features the UP team's newest addition, the UP Squared Pro 7000. Highlighted are the many improvements that the new board makes upon previous generations of the UP Squared Pro series, along with the fact that its hardware is particularly suitable for professional makers aiming to develop solutions in robotics, automation, and IoT.
AAEON are delighted with the widespread publicity surrounding the new UP Squared Pro 7000 board, along with Intel's comprehensive breakdown of the upcoming edge system version of the product, which demonstrates AAEON's commitment to helping customers get the best out of the Intel Atom® x7000E processor platform. For more information about AAEON's UP Developer Board range, please visit our website or contact an AAEON representative directly.