Electronics Era: How's your journey with Hikvision, achievements and honor received by you?
Ashish P. Dhakan: We are moving forward with a firm commitment to 'Make-in-India' 2.0 vision, while working on an evolving product manufacturing roadmap for the future growth in the Indian security market. The new insights and data sets are creating new breakthroughs and helping us to deliver better outcomes. The lessons from the pandemic phase has helped us to implement the new growth strategies. Being a market leader with the largest market share in the security and video surveillance market, is itself a significant achievement. In the recent past, there were multiple national and regional awards and recognitions received by Hikvision India in the recent past. The most valuable award for us is the end-user's impeccable trust. We consider the fast growing partner ecosystem as the benchmark of our achievements. We continue adding value through agile customer support to enhance the Customer experience (CX) across the channels.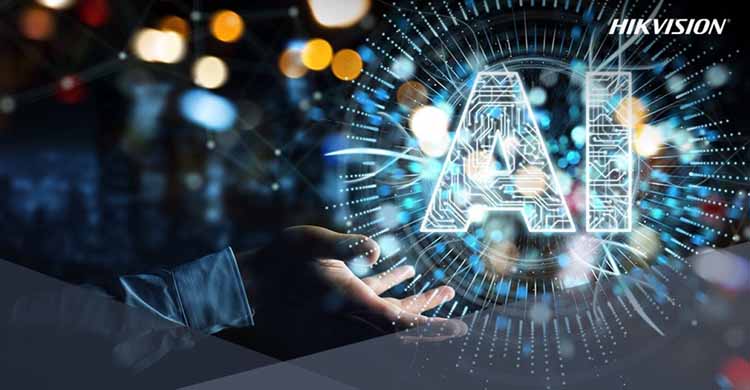 Electronics Era: According to you, how you observe the working culture of Hikvision. How is it different from other companies?
Ashish P. Dhakan: We are promoting an open and holistic work culture in our offices across India. We truly believe that trust builds trust. For building trust, we continue with various employee engagement programs and training sessions on a regular basis. For any organization to grow and flourish, it requires an inspiring vision, shared values and strong working culture. We are a relatively young corporate entity, striving to evolve in the corporate world by forming collaborative teams. We are following the best practices to build a healthy working culture. We know that a conducive work culture is the best thing offered by the company to employees.
We may not appear drastically different at the hindsight from other companies in the corporate world. The core values and culture defines us and it is the key differentiator. Our employee centric approach is inspired and guided by empathy, compassion and core human values.
Electronics Era: What Is the Strategic Business Model of Hikvision for upcoming years?
Ashish P. Dhakan: The core of the video security business has remains a pure play B2B channel business till today. Hikvision India follows the core structure and strategies of B2B market driven by the channel. With the exponential growth of E-commerce, we are having a formidable presence in the online commerce segment with a major E-commerce platform. Our Strategic Business Model keeps on evolving as per the market trends and requirements.
Electronics Era: Being a leading automation company what are the marketing strategies & product innovations followed by Hikvision to beat other players in the market?
Ashish P. Dhakan: Being a market leader, we are at the forefront of transformative technologies and product innovation. Our key priorities to position the Hikvision brand are Authenticity, Positioning, Sustainability ESG and Employer Branding. A brand that demonstrates the purpose and show its empathy and trust will resonate with customers in the long run. In this pursuit, Hikvision always puts best efforts to enhance the customer experience.
The security market is changing at a rapid pace and it is more important than ever for us to connect with our customers in a more personalised way and demonstrate the trust. To win customer loyalty and trust, a brand must meet the needs with a better understanding of the key requirements.
Electronics Era: What are the steps taken by Hikvision for a Sustainable future at Zero Carbon Emission?
Ashish P. Dhakan: Hikvision considers environmental impact carefully, and is putting sustainability at the heart of our business operations and product development strategies. One example is our latest generation of LED Displays, which uses cutting-edge technology to reduce energy consumption by up to 50%*, extend the product lifecycle, and help reduce carbon emissions.
It is now a social responsibility for every organization to minimize its carbon footprint and other negative environmental impacts. At Hikvision, this responsibility is central to our Environmental, Social and Governance strategy, and we are optimizing the way we operate and develop new technologies and products to help everyone – from customers to partners – work together to make the most of our resources and minimize our impact on the environment.
Hikvision is constantly striving to increase the sustainability of our operations. One key way we are doing this is by using biodegradable and recyclable materials for our packaging, ensuring that we can minimize waste and protect the environment for future generations. At Hikvision, we strive to reduce our own carbon footprint as an organization at every stage with green product development and manufacturing processes, careful waste management and recycling, and energy efficient office operations.
Electronics Era: How are you looking at the future of AIoT? What are the new products that Hikvision added in its catalog?
Ashish P. Dhakan: The AIoT Technology continues to advance at a rapid pace, so of course, some of these trends are focused on transformative technologies. We are empowering the Hikvision ecosystem partners with AIoT enabled products and solutions. We believe that right at the forefront of AI, IoT and other technologies, we see great opportunities for AIoT innovation and collaboration with partners to help public service organizations and enterprises with solutions that can optimize decision making and increase operational efficiency.
Hikvision has its new AIoT architecture with four layers of intelligence that include technologies, software and hardware products, open ecosystem collaboration, and AIoT applications and solutions.Our approach to AIoT can be seen as a tree, where technology innovation is the tree's roots; that innovation nurtures AIoT hardware and software products in the trunk. The branches of the tree represent our open partner ecosystem and collaboration that enable the growth and delivery of intelligent applications, which are like the leaves and fruits of the tree.
Hikvision India has introduced Hikvision Embedded Open Platform (HEOP) version 2.0, which provides partners and developers with easier access to Hikvision AIoT hardware products and technologies to facilitate co-creation of value for customers.
Open technologies, platforms, and collaboration are crucial for the future adoption of AIoT, and the enhanced HEOP platform demonstrates how Hikvision seeks to help pave the way for AIoT innovation and co-creation. HEOP 2.0 provides Hikvision partners with a unified, open, and safe environment for application operation and management. Featuring an open architecture, the platform supports containerized, independent deployment, and embedded application of third-party algorithms or components of Hikvision hardware, thus creating integrated devices with high flexibility.
The current HEOP 2.0 enabled products include, Hikvision Network Cameras, Access Control Devices, Thermal Cameras, Video Recorders, On-board Security and Mobile Products.
Hikvision's AIoT product catalogue includes, a wide range of advanced video security cameras (DeepinView Cameras), Access Control Products (MinMoe Face Recognition Terminals) and a plethora of other Non –CCTV products (AX-PRO Intrusion Alarms) and many more innovative products.
Electronics Era: What are the strategies followed by Hikvision to increase its channel partners in India? What are the benefits given by Hikvision to its channel partners?
Ashish P. Dhakan: The Indian security industry is at an inflection point and as a leading brand, Hikvision is committed to follow the future roadmap with 'Make-in-India' 2.0 vision. The key strategy is to continue with the 'Make-in-India' 2.0 vision till it is fully realized. It is imperative to focus on customer centric approach with R&D initiatives to develop the vertical solutions as per their requirements.
With a core focus on 'Make-in-India' 2.0 vision and customer centric approach, we hope to address the challenges in 2023 and beyond and retain our leadership position. We will continue to add value through technology resilience, market foresight and product innovation.
We are expanding the channel partner network across India through our innovative marketing strategies that are helping us to make inroads into Tier -II and Tier-III cities. The channel partners get all the tangible and intangible benefits of an esteemed Hikvision Ecosystem Partner. They get preferential treatment and access to customer support through Hikvision Priority Partner Support Portal. The Hikvision Partners also get RMA support service through 26 RAMA centers spread across India.