An Exclusive Interview with pathy Iyer, Director- India Sales and Marketing, Liquid Instruments, Bangalore.
Electronics Era: Kindly Introduce Liquid Instruments in short & its global working model?
Pathy Iyer: Liquid Instruments provides software defined instruments for academia, research and industry. It combines reconfigurable hardware, advanced digital signal processing, and a user interface to improve workflow, productivity, and education. It caters its services to the aerospace, defense, education, optics, and photonics sectors. The company was founded in 2014 and is based in Canberra, Australia and San Diego, California. The founders of this great company are physicists who developed the products while doing research.
Electronics Era: Test & Measurement works like a back bone of any Industry. What essential role that Liquid Instruments does play in India?
Pathy Iyer: Liquid Instruments started India sales from 2017 thru distributors. It recently started India operation and recently appointed Pathy Iyer as director of sales and marketing. To serve customers in India, we have three distributors who provide first level of support to our customers. Liquid Instruments plays a significant role in India's education, R&D, and industrial ecosystem by providing state-of-the-art test and measurement solutions that are helping students, researchers and engineers to solve complex problems, develop new technologies, and push the boundaries of scientific knowledge
Electronics Era: Please introduce some of the brief feature of 'Moku' range of products?
Pathy Iyer: We have three products under the Moku range. Moku:Go is a low cost solution for general purpose equipment like oscilloscope, function generator, power supplies, lock in amplifier, spectrum analyzer etc. Moku:Lab and Moku:Pro are targeted at the research and industry community with higher specs and more features.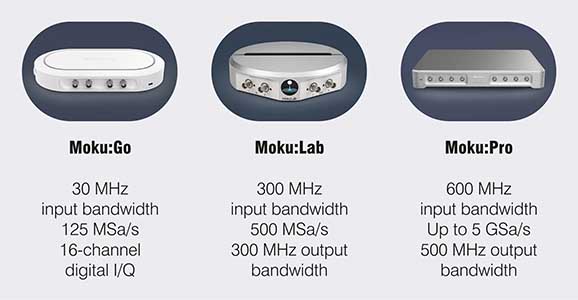 Electronics Era: How Liquid Instruments software-based solutions transform the workflow of digital age test labs?
Pathy Iyer: Our Moku range of products are software configurable. Each equipment can be configured thru the software user interface in seconds. User can seamlessly connect to over 12 instruments in the box. The software interface can run on iPad and can control Moku box wirelessly. Any firmware upgrade that Liquid Instruments releases, can be done over the air. Multiple instruments can be enabled simultaneously based on multiple input outputs on the box. Lastly, the small footprint that Moku products provide, saves lab space.
Electronics Era: What support does your company provide to Indian Customers?
Pathy Iyer: As I said before, our distributors provide the first level of contact to our customers in India with product details, pricing, demo etc. They carry stock of Moku products to provide immediate delivery to customers on confirmation of purchase order. The Liquid Instruments India operation provides a direct contact for customers wanting to engage with us. We, together with our distributor provide the required help to customer, be it sharing of technical articles, webinars, seminars etc.
Electronics Era: Who are your targeted Customers in India?
Pathy Iyer: Our products are targeted towards academia, research and industry.
Electronics Era: What are your market strategies for year 2023 in India?
Pathy Iyer: We feel customers would find value in using Liquid Instruments products, whether for teaching or research. With a direct presence along with our distributors, we plan to familiarize the LI brand through advertisement, sponsoring technology seminars organised by academia customers and publications. Our market strategies for India in 2023 will revolve around three key notions. First, developing partnerships with local distributors and resellers in India to expand our reach and increase our market share. With a direct presence in India established recently, we are well placed to provide local training and support to these partners to ensure effective promotion and sales. Second, focusing on education by partnering with leading academic institutions in India to promote Moku instruments as an ideal platform for teaching and learning advanced concepts in engineering. And third, leveraging the power of digital marketing to reach a much wider audience PAN India. This could include a combination of activities such as advertisements, content syndication, webinars, sponsorships, whitepapers, social media campaigns and so forth.