Electrification of vehicles is one of the main trends in the automotive sector right now. Every automaker is attempting to electrify its vehicle line-up due to governmental changes in nations that aim to outlaw gasoline and diesel automobiles as well as the persistently rising public demand for more environmentally friendly vehicles. Furthermore, sales of electric vehicles (EVs) will surpass those of conventional vehicles in the coming decade due to lowering battery prices, resulting in heated competition for market share in the EV industry. A marketing revolution is about to happen in the vehicle industry.
Sustainable Mobility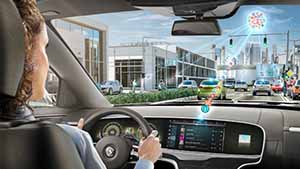 Indian Government is planning to phase out gasoline and diesel engines by 2050 or earlier as a result of climate change are pushing automakers to electrify their line-up of vehicles. Consumer awareness of and desire for more environmentally friendly and sustainable vehicles is also rising. Economical dynamics will soon change favourably as a result of EV advancement, closing the gap between electric and internal combustion engine automobiles. Compared to an ICE vehicle, a single electric car decreases CO2 by an average of 1.6 tonnes annually. The transition to electric vehicles is necessary and unavoidable. To combat these disruptive market trends in the automotive sector, adjustments that will benefit both the environment and the financial line must be made. The result is that the mobility industry is introducing a bewildering array of technologies designed expressly for urban streets, such as mobility-as-a-service, cutting-edge parking and traffic management systems, freight-sharing possibilities, and revolutionary two- or three-wheeled transportation concepts. The current chance to profoundly alter how we move is the consequence of developments in three key areas: regulation, consumer behaviour, and technology. In order to reduce net greenhouse gas emissions by at least 55% by 2030, the European Union unveiled its "Fit for 55" programme. It aims to harmonise climate, energy, land use, transportation, and taxation policies. All governmental cars must be electrified by 2030. Additionally, it intends to phase out all commercial fleets by 2030 and provide fossil fuel-powered automobiles in every city. Also, the FAME India II Plan, with a budget of 10,000 crore, has been introduced to encourage the demand for Electric Vehicles (EVs) by offering upfront subsidies and developing EV charging infrastructure. Additionally, a budgetary commitment of Rs. 1000 crore was given under FAME II for the construction of EV charging stations.
EV Tech Startups: A New Market Revolution
Start-ups have revolutionised the automobile sector by developing new technologies quickly, bringing down the cost of batteries, and creating the possibility of mass-market electric vehicle commercialization. Yet, as they need to be more conscious of the difficulties of scaling up production, electric vehicle manufacturing companies struggle more than they might anticipate. Otherwise, businesses run the danger of incurring huge costs as a result of postponed product launches or the outright failure of creative product innovations. According to Kelley Blue Book, a Cox Automotive firm, sales of electrified vehicles reached a record high in Q3 2022 as one of the hottest categories of the automotive market continued to create waves throughout the industry. In terms of sales volumes and market share growth, more than 200,000 electrified vehicles were sold during the first three months of the third quarter. The high price of electric vehicles does not seem to discourage people from buying cars. Although the cost of an electrified vehicle increased by 9.7% in September 2022 compared to September 2021, it decreased significantly (1.8% month over month from August to September 2022). Even though Tesla is still the top EV brand, new entrants are grabbing market share and continuing to expand strongly. Although "lower" is a relative phrase given Tesla's 64% share of the EV market, its proportion of the EV market declined in Q3. Tesla's market share was always going to decline as more competitors entered the market, but for the time being, the company still dominates the EV market. The fact that Tesla comfortably maintained its top ranking in the luxury market during Q3 is more striking than the fall in EV share because it outsold Mercedes-Benz, which was ranked No. 2, by a significant margin. Toyota continues to set the bar for hybrid powertrains in addition to pure EVs. Toyota's sales of hybrid vehicles fell year over year in the third quarter, primarily as a result of low inventories, although the company still sold more than 100,000 hybrid vehicles in the United States.
Consumer Behaviour and Sustainable Marketing
Alternative and environmentally friendly modes of transportation are becoming more popular, which is altering consumer knowledge and behaviour. The number of inner city trips made on shared bicycles and e-scooters has increased by 60% year over year, and the most recent McKinsey consumer survey predicts that average bicycle use—both shared and private—will rise by more than 10% in the post-pandemic era compared to pre-pandemic levels. Also, consumers are growing more open to options for shared mobility. For the past ten years, the sector has seen investments totalling more than $400 billion, with roughly $100 billion of those coming in just since the start of 2020. Electrification will play a big role in the transformation of the mobility industry and provides considerable chances in all vehicle segments, while the rate and extent of change may differ. A vital first step in assuring the speedy, widespread adoption of electric transportation is the introduction of new EVs onto the market. For the transition to be successful, the whole mobility ecosystem—including EV manufacturers and suppliers as well as financiers, dealers, energy suppliers, and operators of charging stations, to name a few—must work together. By 2030, sales of passenger cars will need to be 75% electric vehicles, which is a huge increase over the industry's present trajectory and rate.
Mobility's Future: An investment Reality Check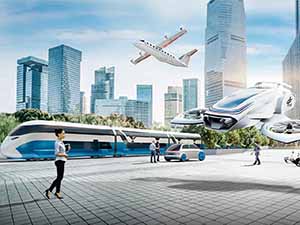 A significant portion of the emissions related to the initial generation of raw materials can be reduced by substituting recycled materials for virgin/primary ones. 15 to 25 percent2 of industrial emissions can be reduced by replacing 30 percent of primary material with recycled material. Nevertheless, using recycled materials has a number of drawbacks, not the least of which being the fact that end-of-life (EOL) collection is still in its infancy and it is challenging to produce an automotive-grade materials stream. In addition, a number of businesses want to use recycled materials to meet their decarbonisation goals, which will cause supply constraints and increased costs for a number of recovered products. The transition from current manufacturing processes to those that completely prevent CO2e emissions—rather than collecting or lowering them—will necessitate considerable expenditures in plants and equipment, whereas switching power resources is straightforward. In the coming ten years, a reliable market for green products and long-term agreements between suppliers and customers would help to solve this challenge.
Conclusion
Although more steps need to be made, electric vehicles are on the horizon and we are moving in the right direction to decarbonize the transportation industry. Our industry is undergoing a revolution at an unheard-of rate. It also cuts across sectorial lines, engaging players in the energy, infrastructure, mobility, and automotive industries. While a significant issue, it gives a big potential for both established businesses and newcomers to assume a leading position in developing new multi-billion dollar sectors and jobs. By cutting-edge technology and carefully planned mobility reform, the goal will be to combine sustainability with economic feasibility. India may become a global role model because to its diverse mobility landscape, emphasis on sustainability, and established technological leadership. To meet the demand for local passenger EV batteries, India will need to construct an estimated 24 new battery gig factories. By 2030, there will be more than 70 million EVs on the road, necessitating extensive installation of public chargers and maintenance services. The demand for EV charging requires a 5% increase in renewable electricity output.