ASC International will exhibit in Booth #827 at the 2023 IPC APEX EXPO, scheduled to take place Jan. 24-26, 2023 at the San Diego Convention Center in California. ASC International will offer live demonstrations of its industry-leading SPI and AOI solutions.
On display will be the VisionPro M500 offering an affordable option for true 3D bench top SPI. The VisionPro Merlin sets the standard as the price to performance leader for offline 2D-3D AOI and the VisionPro DMI combines both 3D SPI and 2D-3D AOI into a single platform for the most cost-effective inspection station island solution in the market today.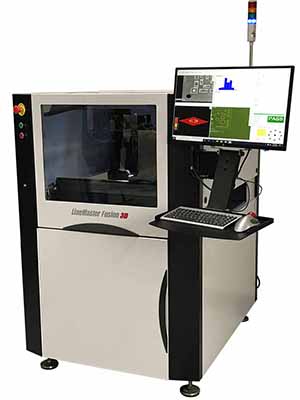 Also on display, the LineMaster Fusion 3D provides sophisticated 3D solder paste measurement coupled with an intuitive user interface and Windows® 10 OS. With only a few minutes of training, an operator can perform accurate and reliable 3D measurements of solder paste deposits as well as many other important SMT measurement applications. LineMaster's completely automatic solder paste measurement process eliminates manual board handling as found with offline SPI systems and provides operators with immediate feedback to reduce printer related defects.
For more information about ASC International's LineMaster Fusion 3D and other AOI/SPI products, visit https://www.ascinternational.com/products/solder-paste-inspection/linemaster-fusion-3d/.