In an effort to replace petrol-diesel vehicles, EVs are vigorously making innovations, and the limitations contributing to the low use ratio are also being addressed. EVs are primarily characterized by their batteries, which are comprised of many components, the most crucial of which is the battery management system (BMS).
It can enhance the efficiency of EVs tremendously and thus companies are working to upgrade BMS and its market, which held USD 2696.3 million in 2021, is predicted to accelerate to USD 12010.6 million by 2027. Let's find out more about BMS and how it can give a new pace to the growth of EVs!
Upcoming Trends and the Boom in EVs
The electric vehicle market is poised for massive growth in the coming years which has already begun. EVs are challenged for very long trips due to the absence of sufficient charging points and infrastructure for the same. Also, the high cost of ownership of EVs makes it challenging to acquire them despite their remarkable benefits.
The upcoming trends and growth of the EV industry cannot be slowed down by these factors. Bloomberg NEF predicts that by 2027, EVs will be as affordable as traditional cars. There are more and more charging points/ stations appearing; in the UK and in India as well, the market for electric vehicles will continue to grow tremendously in upcoming years.
The rate of development in EVs will make traditional modes of vehicles that run on petrol and gallons of diesel a thing of the past in the near future.
How a Battery Management System works in EVs and the benefits of using a reliable BMS.
A battery management system regulates the performance, charge, and discharge of a battery, preventing overcharging and over-discharging of a battery to ensure maximum battery life and performance. The system comprises a controller, circuit, and sensors that monitor and control various crucial parameters of batteries. Li-ion Batteries are considered one of the most durable batteries.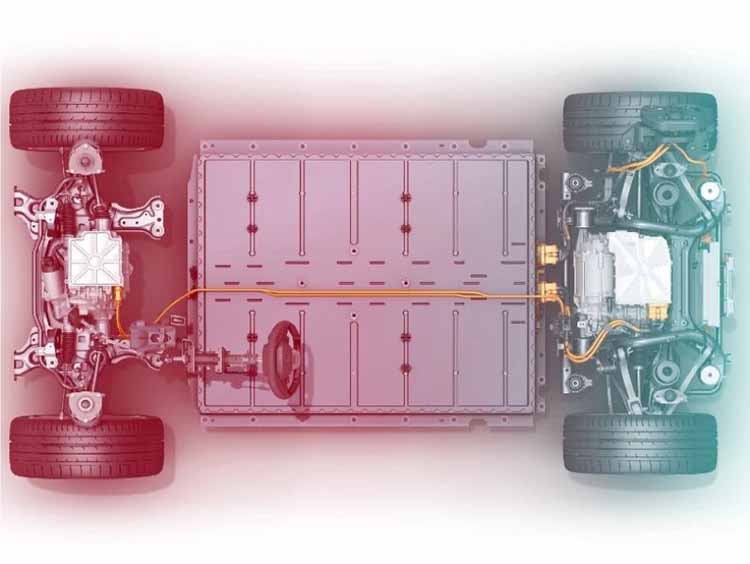 It optimizes the energy consumption of EVs by intelligently controlling the charging process, reducing electricity costs, and improving the efficiency of the charging process. It manages the performance of EVs and is crucial to their safety.
With the range, efficiency, and durability of advanced BMS, they will improve safety and performance. Many BMSs also provide interfaces to connect to external systems, such as an embedded system or a mobile app, which makes the functioning of the system simpler and more comfortable for the driver.
Benefits of using EVs
EVs are crucial for people and not only businesses because of the massive benefits they provide. It is environmentally friendly as electric vehicles produce no greenhouse gas emissions, helping to reduce air pollution and climate change.
It has low operating costs as EVs can save money on fuel costs since electricity is typically cheaper than fuels like petrol and diesel. There are tax and financial incentives offered to customers to encourage the use of electric vehicles including tax credits and rebates.
Electric vehicles are more efficient, easier, and smarter to drive than traditional gas-powered vehicles. They convert more of their energy into motion; they are quieter than fuel-powered vehicles, reducing noise pollution. Continuous innovations will lead to more benefits, making EVs one of the top trends in human civilization.
What makes Evolute Cleantech Solutions the one-stop destination for all your battery needs?
Evolute Cleantech Solutions deals with Fintech, Cleantech, Digital Financial Solutions, and industrial electronics technologies, and thus the full range of battery solutions for every type of application is available. From industrial applications to small batteries for consumer electronics, we have everything.
A dedicated department manages the battery management systems that are approved by the R & D centre to meet the automobile needs of Electric Vehicles 2-Wheeler and 3-Wheeler. We offer standard Li-ion battery packs which can be customized as per your requirements and specification needs.