TME's offer now includes high-quality key switches by C&K. These are PVA-series products. Their characteristic features include DPDT or DPST contact configuration and 1 or 2 stable positions. Our warehouses are stocked with models with various operating force ratings (from 1.2N up to 3.5N), travel (stroke) distances and button profile heights.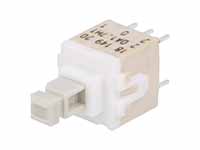 PVA2OAH11.7NV2
Monostable switches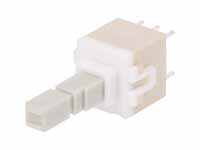 PVA2EEH21.7NV2
Bistable switches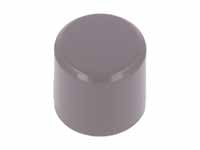 PVGY
Accessories
The PVA series includes switches developed for applications in control panels, automotive and HVAC controls (air conditioning, ventilation), as well as lighting. Characterised by their compact design, these products are also widely used in industrial environments. Furthermore, they are RoHS-compliant. The products are adapted for medium-power applications. They are installed using the through-hole technology (THT) and feature leads spaced at 6 mm.
The TME catalogue also includes keys – or "caps" – compatible with the switches  (these are also supplied by C&K).