Cybersecurity of critical infrastructure is the convoluted tapestry of systems and processes that is constantly being challenged by an evolving tech atmosphere. There has been much research and debate into the world of cybersecurity, but one thing that everyone can agree about is that security on a global scale is being threatened like never before.
Since critical Infrastructure covers the 16 base sectors that uphold the foundation upon which society operates, a cybersecurity threat could mean a crumbling of day to day processes that could hit very close to home. Everything from agriculture to public policy and nuclear processes is affected by critical infrastructure and even more is at stake without the right barriers of protection. According to a recent survey done with 1,300 C-level executives across various industries globally, 96% of leaders claim to have experienced at least one breach in the last year. Even as more leaders opt for a zero-trust policy, there could come a point where technology may not be able to match the demands of growing security needs in the OT environment. In the face of such instability, perhaps we must look beyond just technological innovation for fortification. Here are some new pedagogies to consider:
A holistic model for Cybersecurity
As the world is going online, integral processes are turning digital. Many of the physical systems that large companies banked on from manufacturing, retail, and public health are all turning into simulations, sensors and technology that can be controlled remotely. Although this has been a boon to performance and efficiency, it also means that large systems that protect and peace keep within society are at a risk of being breached.
With large systems constantly facing issues that seem like common threats that quickly turn into multi-stage attacks, it is important to have holistic cybersecurity models that can detect known and unknown attacks across operational technology environments. Perimeter security and network traffic analysis should be the strongest areas of focus in any security system.
However, for every form of cybersecurity technology there is a counterattack technology that sprouts up even before the launch. This makes it even harder to have systems in place that can compete with emerging counter technology. Only a sophisticated model of defence can help create strong enough security that can outsmart potential attackers. Systems that provide high fidelity threat detection can help pre-emptively protect against attacks that may seem unforeseen after the act.
Refining super-specialised networks of labor
Critical infrastructure has been a robust area for the proliferation of cybersecurity threats and breaches. Scaling from attacks to harvesting private customer information, all the way to warfare tactics, the threats on CI are becoming far more common and even lucrative. Although these threats are seen as malicious attacks, it is seen that about 85% of data breaches result from human error. In the face of this fact, there needs to be renewed interest in upskilling and training to create systems that are self-sustaining and self-proofing. There should also be robust training programs to ensure that employees understand the risks and attack vectors from threats such as malware and how to respond to these threats.
Collaboration in the face of large scale attack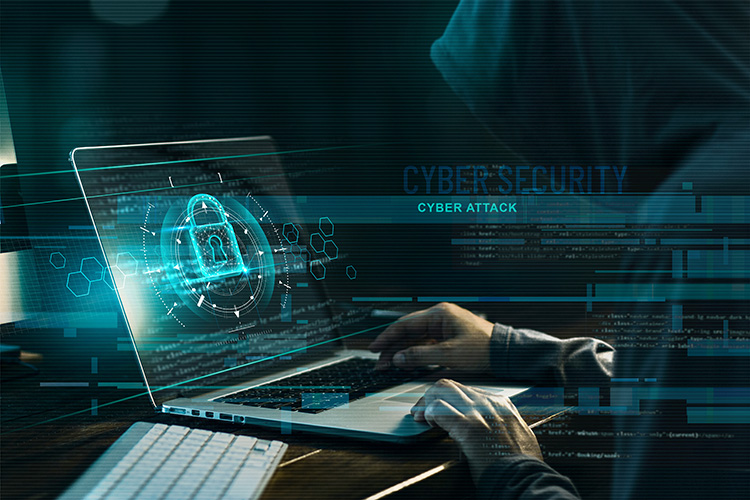 With more sectors facing the same kind of plight, there is value in asking how collaboration can help create a united front against potential cybersecurity breaches. Stakeholders within the infrastructure can liaise with each other and with governments and public policy bodies to create a safeguard that uses tried and tested expertise across sectors. This can help create a network that leans on each other in the face of growing threat. The cyber ecosystem is large and wide and has an infinite amount of resources that can be collated to create strong critical infrastructure defences. Each stakeholder can learn from the mistakes of others and create defences pre-emptively that can reduce a large amount of attacks. Therefore, the key to fortifying cybersecurity is not in new technological innovation, but in the coming-together of large monoliths of technology to fight a common enemy. Cybersecurity for critical infrastructure is beyond the inter-connectivity of a few companies. Large networks are all connected to each other and in the grand scheme of things there is a symbiotic relationship between companies interacting to create critical infrastructure. Therefore even with adversaries making self-sustaining decisions, it is important to see how a mutual consensus can be reached that would benefit all stakeholders involved, in terms of cybersecurity.
Innovation in the realm of cybersecurity must be spearheaded by companies that understand this interconnectedness and the fine balance of upholding critical infrastructure. A holistic strategy is one that acts as a double-edged sword and wields both pre-emptive defense and offensive tactics. A focus on perimeter security and prioritising high fidelity threat detection is the only way to pre-emptively catch a threat in its tracks. Systems that can glean insights about the potential risks and vulnerabilities of control systems are the ones that would be able to ward against unwanted attacks. As they say 'prevention is better than cure.' At the same time, systems that can offensively breach potential threats and detect zero-day attacks are just as important in outsmarting an assailant.