An Exclusive Interview with Jaya Bindra, Director, Applications Engineering and Ashutosh Singh, Senior Staff Engineer, Infineon Technologies
Electronics Era: What key emerging technologies and trends do you foresee shaping 2023 and ahead?
Answer: Technological innovations have the potential to create smart solutions to the world's biggest challenges. There are a lot of technologies that are going to shape our future. One of the most promising technologies is Edge Artificial Intelligence (edge AI). Although still in its infancy, edge AI is rapidly progressing both in hardware and software to come onto the industry soon. The market for edge AI devices is growing day by day and predicted to overtake the cloud-AI market in near future. Intelligence at edge improves security, reduces strain on over-crowded cloud networks and processing data locally at the edge improves the overall system response time and this together is opening-up all new applications.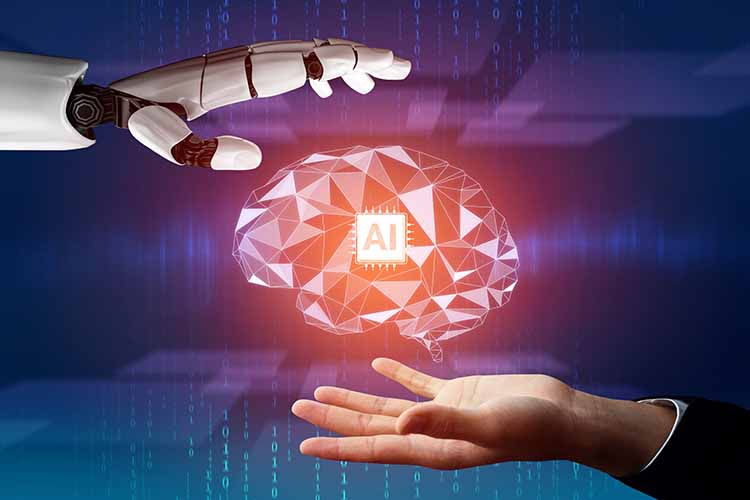 Infineon's vision is to empower these applications to harness the transformative power of AI on the edge and provide a better world for tomorrow with digitalization and decarbonisation. We are leveraging AI everywhere, right from boosting the innovation in chip design and manufacturing, to providing end to end software development platform thereby bringing the complete intelligence from the cloud to edge to accelerate customer's development cycle. This will ensure a reliable, robust, and production-grade machine learning experience for the edge embedded applications. Recent acquisition of Tiny ML Leader, ImagiMob, makes us even more powerful in this new era of AI to bring innovative and intelligent embedded systems to market quickly.
AI is integrated into so many aspects of daily lives and the future is all about integrating AI into all the embedded applications to change our world for the better!
Another important technology to watch is Matter. Matter is the new interoperability protocol for smart homes and is expected to give smart home automation a big push. Matter protocol connects different smart home ecosystems, and thereby giving customers more choices and ease of use to better use these devices.
Infineon is an active member of Matter development, and we are board members of the Connectivity Standards Alliance (CSA). Matter is reshaping the future for smart homes by establishing a unified, interoperable standard that simplifies device setup, enhances security, and fosters industry collaboration. With broad support from major technology companies like Google, Amazon etc., Matter ensures that smart home devices from distinct brands can seamlessly work together, providing a cohesive user experience. By prioritizing security and future scalability, Matter creates a future-proof ecosystem where users can easily integrate and control their smart home devices, transforming the way we interact with and benefit from smart home technology.
Matter enables a wide range of use cases today from smart lights, switches, sensors, door locks, thermostats, window shades to home appliances like TV, refrigerators etc. This list is ever-growing, and it is predicted that in future everything in the home is going to talk to each other over Matter.
To complement these new standards, we are also continuously innovating our products to provide end-to-end robust, reliable, secure, easy to connect IoT home devices. For example, our state-of-the-art matter compliant PSoC6 Microcontroller (MCU) with AIROC™ CYW43012 Wi-Fi Bluetooth Combo enable our customers achieve reliable, ultra-low power Matter over Wi-Fi solutions.
Matter will enable the integration of more devices quickly, easily, and securely, becoming a real game changer for the smart home!
In summary, Edge Artificial Intelligence (Edge AI) and the Matter standard are two promising technologies that will shape the future. We are leading the way in Edge AI, empowering developers with comprehensive products and solutions. We are also actively driving the development of the Matter standard as a board member of the CSA, which will revolutionize the smart home experience by enabling seamless integration of devices from different brands. These advancements hold great potential to transform our lives and create a better world through technology and we are committed to driving this change and contributing enhance our quality of life through smarter solutions.
Electronics Era: If a design Engineer have an idea in his mind what design and after sales support does Infineon provide to its tech hungry customers?
Answer: We, at Infineon, believe everyone has great ideas! Be it professionals, startups, students or hobbyists, Infineon believes in enabling everyone to turn their idea into real products with fast prototyping. Our mantra for the makers community is simple: if you can imagine it, you can build it!
We augment silicon chips to system level prototyping bricks. To make development easy, we integrate seamlessly with popular platforms like Arduino and Raspberry Pi. This allows engineers to leverage familiar software environments and benefit from a vast library of resources for sensors, microcontrollers, wireless connectivity, power, and security products. It is like working with LEGOs, but with the added flexibility of software.
To empower developers of all experience levels, we provide extensive and ever-growing list of collaterals for all our products and solution including datasheets, Application Notes, Code examples, development kits, reference designs etc and these are distributed through various channels including Infineon website. We also provide design-in support for your application on our Infineon Solution Finder portal. We have more focussed tools and software packages distributed through our Infineon Developer Center like Machine Learning packs etc.
We further enable our customers to use the ever-growing knowledge base of learnings through our Infineon Community portal. Here our customers and makers and hobbyists can ask questions, share ideas, debug issues together. This is one of the best ways to reach out to our Applications Engineers for your help.
If you are looking for a dedicated customer sales support, we are accessible through a wide variety of channels from live chats to technical support ticket using our myCases portal. We welcome and empower innovation through fast prototyping, seamless integration, extensive resources, and robust support with the goal to make product development accessible and easy for all your needs.
Electronics Era: In this rapid tech changes era where consumers hope for the latest features loaded in his product among other available options in the market. How are Infineon products different from its competitors?
Answer: In today's competitive world, continuous innovation and staying at the forefront of technology are crucial for success. To do so, we actively engage in and lead standardization bodies for defining and developing new standards thereby helping the world to adopt these new technologies seamlessly. At the same time, we ensure to enhance our products to make use of these proficiencies and co-innovate together with our partners and customers to bring unique applications and solutions to the market.
For example, we are participating in various standardization bodies including Wi-Fi Alliance, Bluetooth SIG, CSA, GlobalPlatform etc., and driving the standards especially around connectivity and security ensuring that our solutions align with the latest industry standards, empowering our customers to thrive in the dynamic market landscape.
Collaboration with our partners and customers lies at the heart of our innovation strategy. A good recent example of this collaboration is Oura Ring solution; where Infineon's PSoC™ 63 Bluetooth Low Energy (LE) microcontroller provides a unique integrated experience that is comfortable to wear, provides long-term data storage, enables seamless communication, and facilitates comprehensive health monitoring and analysis thereby empowering users to improve their well-being. PSoC™ 63 BLE microcontroller has latest generation CAPSENSE™, analog front-end, in-built connectivity options (BLE & USB) and dual-core high-performance Arm MCU. This makes PSoC™ 63 BLE the preferred choice for AI/ML secure connected applications including wearables, portable medical device, smart home appliances and industrial automation applications.
Security is a paramount consideration in our product design. We prioritize exceptional performance, ultra-low power consumption, flexibility, and robust connectivity, all while implementing stringent security measures. For example, our PSoC 64 secured MCUs are pioneers in achieving PSA certification for Arm Cortex-M processors. We consistently enhance security measures, from silicon development to libraries and example applications. Our Secure MCU line simplifies the implementation of secure services such as run-time security, secure boot and update, and secure key storage. These features, aligned with PSA Certified standards, ensure robust security, and expedite time-to-market, enabling us to deliver secure solutions efficiently.
Our extensive technological expertise, industry-leading quality, and unwavering focus on security and IoT set us apart. Our broad portfolio of semiconductor solutions caters to diverse industries, and active collaboration ensures compatibility and interoperability. Our customer-centric approach and comprehensive support further differentiate us as a trusted and innovative provider, meeting the evolving needs of customers in a rapidly changing technology landscape.
Electronics Era: What are the products that Infineon offers for connected cars with their benefits?
Answer: The automotive industry is undergoing an extraordinary transformation, driven by major trends such as connectivity, green mobility, automated driving, and advanced security. As user experience becomes an increasingly crucial differentiator, the need for safety, comfort, and connectivity features will continue to grow. This paradigm shift is reshaping car electronics completely, necessitating the forefront role of microelectronics in providing innovative solutions. We take immense pride in being the preferred semiconductor partner for automotive customers, solidified by the unwavering trust placed in us by industry leaders .
Connectivity lies at the heart of a connected car. Through our solutions, we are enabling diverse use cases including communication between subsystems for sensing, control, and infotainment and connecting with the cloud infrastructure enabling critical services such as emergency assistance, over-the-air diagnostics and updates, and innovative mobility applications like car sharing and other solutions for better user experience.
Our AIROC™ wireless connectivity products comprise of Wi-Fi®, Bluetooth®, Bluetooth® Low Energy, and Wi-Fi and Bluetooth® combos. These industry-leading solutions have shipped more than a billion devices and are the go-to-choice for automotive and IoT solutions. They facilitate communication between subsystems for sensing, control, and infotainment, and connect vehicles with cloud infrastructure, enabling essential services like emergency assistance, over-the-air diagnostics, and updates, as well as innovative mobility solutions like car sharing.
Our pioneering features like Real Simultaneous Dual Band (RSDB) with simultaneous multi-band and Multiple-Input Multiple-Output (MIMO) with coexistence support for shared Wi-Fi and Bluetooth® operation allow automakers to support complex simultaneous use-case scenarios for cars, enabling combinations of AP, station, and P2P connections and enable superior performance and design flexibility for today's connected cars.
With our system expertise, our passion for innovation and quality we spearhead the transformation of cars as highly connected ecosystems. Through our solutions, we enable drivers and passengers to enjoy enhanced communication, personalized entertainment, and effortless control. This in turn significantly contributes to making cars environment-friendly, safe, and more comfortable.
Electronics Era: What are the applications does AIROC modules supports?
Answer: Wireless modules are crucial for streamlined product development and deployment. Our AIROC™ modules offer advantages like faster time-to-market, simplified antenna design, certification convenience, and pre-programmed optimal performance for common platforms, operating systems, and development tools, making them essential for efficient wireless connectivity in diverse applications. These modules cater to diverse requirements, offering developers options to choose based on specific needs like dual-band Wi-Fi, Bluetooth versions, form factors, power consumption, and other unique features like different antenna options, ultra-compact size etc.
AIROC™ Wireless modules find extensive applications across various domains including but not limited to: In smart homes and buildings, they play a pivotal role by enabling seamless connectivity and automation. They facilitate the operation of smart locks, security cameras, thermostats, lighting control systems, home entertainment setups, and a range of connected appliances.
Among medical and wearable devices, these are instrumental in powering devices such as smartwatches, fitness bands, and medical wearables. These modules enable wireless communication, data transmission, and real-time health monitoring.
Additionally, in industrial settings, wireless modules are employed for diverse purposes, including sensor data collection, human-machine interfaces (HMI) for control and interaction, and smart building automation systems that optimize resource management and streamline processes.
In the automotive environments, AIROC™ modules are enabling safer, more efficient cars with better user experience by enabling features like sensor telemetry and control functions, high quality infotainment and ADAS, and connectivity needs of autonomous driving and always connected cars.
Overall, wireless modules empower communication and control across domains leading to improved convenience, efficiency, and functionality making life easier, safer, and greener in wide variety of applications.
We also collaborate with multiple partners to bring AIROC™ module partners to bring to our customers a wide range of modules catering to diverse applications like Sterling™-LWB+ from Laird and Type-2AE from Murata, both of which are popular Wi-Fi and Bluetooth Combo modules.
Brief on the Authors:
Jaya Bindra works as a Director Applications Engineering at Infineon Technologies where she is managing the Embedded Applications and Solutions Development team in ICW (IoT Computer and Wireless) division. She has 18+ years of experience in the Semiconductor Industry. She earned her MBA credential from IIM, Bangalore and holds a bachelor's degree in Electronics Engineering from the Kurukshetra University. Jaya can be reached at Jaya.Bindra@infineon.com.
Ashutosh Singh a Senior Staff Engineer at Infineon Technologies, specializing in IoT solutions with 12+ years of experience in Embedded Systems. He plays a key role in architecting and developing IoT solutions within the CSS (Connected Secure Systems) division. He has been responsible for Matter standard related activities to enable showcase of Infineon's support for the new standard. He has a bachelor's degree in Electronics and Communication Engineering from the National Institute of Technology, Jalandhar and can be reached at Ashutosh.Singh@infineon.com